Absolutely you will like these TWS Bluetooth earphones. The TWS Bluetooth earphones provide a genuine audio experience with powerful bass. TWS Bluetooth earphones are the most authentic sound and deep bass audio technology available. This kind of TWS Bluetooth earphones is easy to use, which is always a plus, and they come with a smart, compact, and rechargeable charging case, so you don't have to go through your luggage for them or struggle with tangled cables!
Not only do you buy them for travel, but you also use them at work, the gym, sports, music, dancing, and while studying. When you're wearing them, you have complete mobility. The TWS Bluetooth earphones do not require any cords to connect to your phone or even to each other.
The TWS Bluetooth earphones are the best-selling headphones right now. Kimmar explains all you need to know about TWS Bluetooth earphones, including the benefits of owning a set and where you can get them for a reasonable price.
What Is the TWS Bluetooth Earphones Technology? What does TWS technology imply?
True Wireless Stereo (TWS) transfers sound using Bluetooth signals rather than wires or cords. TWS is different from wireless accessories that do not connect to a media source but rely on physical connections to ensure that several elements of a device work together. This is demonstrated by wireless sports headphones that are connected by a wire that wraps around the user's neck.
Truly wireless technology, on the other hand, provides for truly wireless accessories. They don't require wires to connect to a media source or to connect one earphone or speaker to another. A completely wireless connection is established by Bluetooth chips.
What Are the Advantages of Using TWS Bluetooth Earphones? Why Should You buy TWS Bluetooth Earphones? What Are the TWS Bluetooth Earphones buying guide?
Here are some features to look for when buying TWS Bluetooth earphones from any manufacturer.
Cancellation of Noise:
Buying TWS Bluetooth earphones.
TWS Bluetooth earphones with Active Noise Cancelling (ANC) technology are the way to go. This technique reduce the noise into your ear so you can immersive enjoy your music and movie
Battery Life:
When buy TWS Bluetooth earphones, battery life is one of the most important feature to attract users. Because the traditional wireless over-ear or on-ear headphone have larger space than TWS Earphone, it can hold larger battery capacity and longer-lasting batteries like 500mAh~2000mAh for high end On-Ear / Over Ear Bluetooth Headphone, but for some lower level type, it always use 150~30mAh battery inside. However, this is not accurate for all TWS Bluetooth earphones, some premium TWS Earphone may also install 300mAh~500mAh rechargeable battery to make sure it can be used 10~20 hours with charging box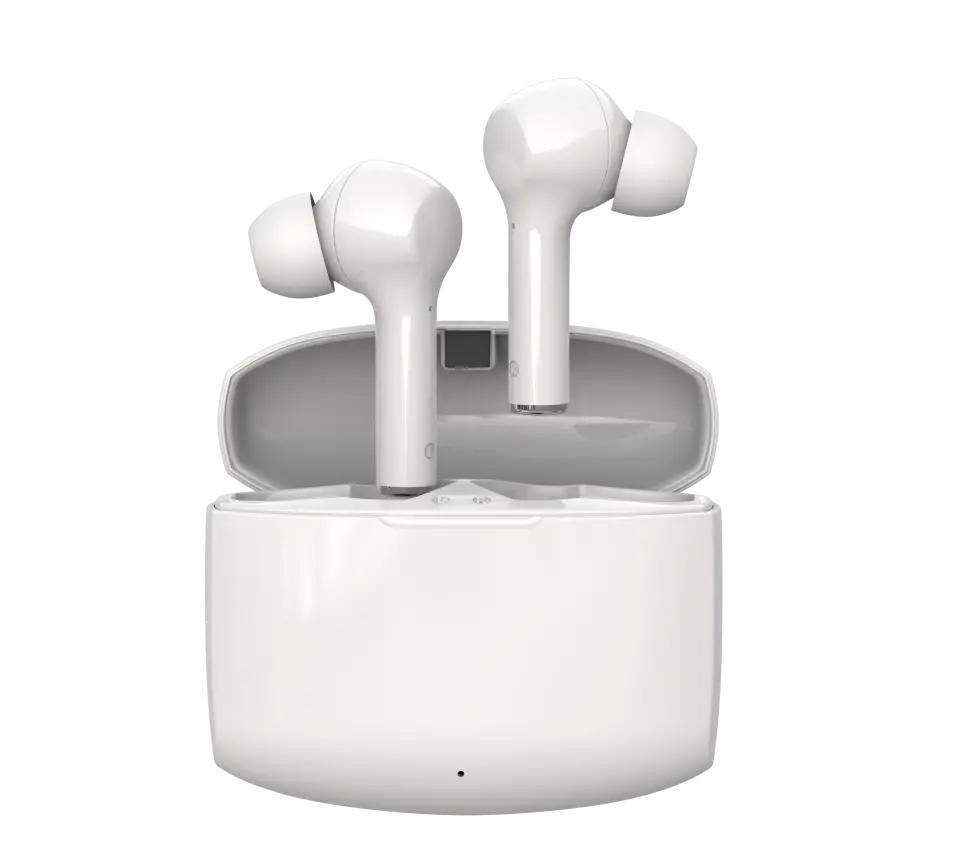 Controls:
As you may have guessed, complete freedom includes complete versatility. Premium TWS Bluetooth earphones have been added to allow users to control what and how they listen to audio. For example, TWS Bluetooth earphones now have sensitive control buttons or touch control on each earphone that can be used to increase volume, skip music, and receive phone calls.
Water Resistance:
Check the waterproof/water resistance capability of the earphones you're buying, especially if you'll be using them for sports or recreational uses. If a water-resistant earphone is out of your price range, at the very least, choose sweat-proof earphones.
Codec for Bluetooth:
The Bluetooth codec is a piece of software that encodes and decodes audio from one end (your smartphone) to the other (the TWS Bluetooth earphones). The type of codec your Bluetooth earphones support has a major effect on the audio quality you receive.
There are affordable TWS Bluetooth earphones on the market, but you should always go for the best if you could somehow afford it, and whenever you're ready to buy new TWS Bluetooth earphones, bear the above features in mind.
TWS Bluetooth Earphones vs Wireless Earphones/Headphones
Wireless headphones continue to have Bluetooth connectivity and, perplexingly, wires. There is no cable connecting your phone to your headphones, but there are wires connecting the earphones. The back of your neck will be wrapped in a wire. This is useful for working out because the magnetized earphones can be connected to form a necklace if you really need to take a break.
True Wireless Bluetooth earphones, also known as TWS Bluetooth earphones, do not have this limitation. Even between the earphones, there would have been no connecting wires. This means you can give earphones to a friend who is a meter away without worrying about the wires connecting you.
How do you Pair TWS Bluetooth Earphones with your Smartphone?
Check to see whether your phone's Bluetooth is turned on. The distance between your phone and earphones should be no more than 3 feet (1 meter).
Turn on your earphones and go to your phone's Bluetooth settings to look for new devices. Use the right earphones.
You've established a connection and are ready to listen to music. The next time you turn on your earphones, your phone will automatically pair with them.
Keep in mind that each pair of Kimmar headphones comes with a full, step-by-step instruction manual that will guide you through the process of connecting them.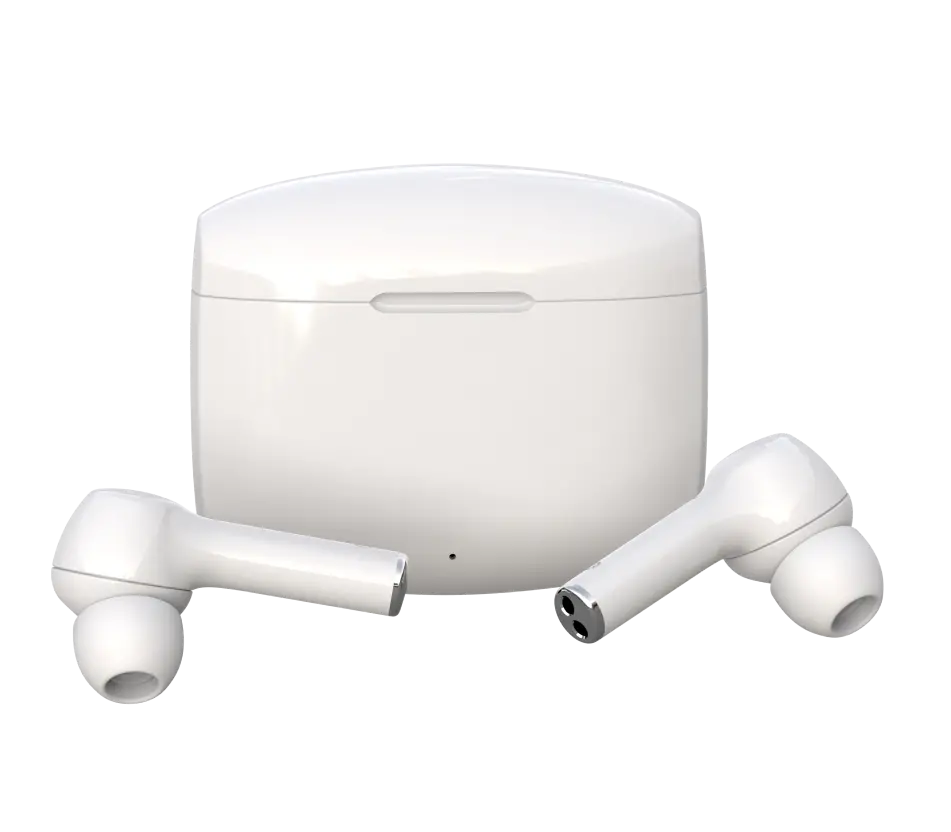 Are There Quality TWS Bluetooth Earphones at an Affordable Price? TWS Bluetooth Earphones Price?
I truly hope so! That is, provided you define "affordable" as being under $30. At this time, we would not consider buying earphones that claim to be TWS and are highly rated for less than $20. Most likely, they are of poor quality, and you will soon find yourself paying at least the same amount for a new pair.
Our TWS Bluetooth earphones are a point of pride for us at Kimmar. These headphones feature advanced technologies such as intelligent AI noise cancellation and dual master earphones. TWS technology is not going anywhere. Knowing everything there is to know about it will help in making an informed choice about which TWS Bluetooth earphones to buy. TWS Bluetooth earphones that are both affordable and high-quality earphones are available. Now that you've finished reading this post, you may put the information to good use and shop smartly!
Are you looking for a pair of TWS Bluetooth earphones that are of good quality? Check out Kimmar if that's the case. We may also be able to help you with large or customized orders. Visit our website or contact 0086-755-23352879-848 and 0086-19925218519 to get in touch with us.
Why You should trust Kimmar
We have no secret motive. Our contributors are all bound by strict ethical standards. There is no financial incentive for us to recommend or prefer one product over another. Kimmar is a Chinese manufacturer of various earphones and headphone products.
Our recommendations are based on our 20 years of experience in the industry and the merits of each product. Kimmar has devoted itself to the research and development of various earphones and headphones, such as the ANC Headphones, TWS Earphones, Wireless Bluetooth Headphones, Wired Earphones, and Headphones & Accessories, among others. The principle "One Purpose, Mutual Benefit" has been adopted by Kimmar and is used to inspire all Kimmarians, from top management to line employees.