Many factors should be kept in mind when considering wireless headphones price. There is no denying that wireless headphones are becoming increasingly popular because of their sleek design, portability, convenience and practicality.
Like any purchase, the price of a wireless headphone can be a deciding factor for most people. Although more expensive than wired headphones, wireless headphones give an exceptional experience that can take your audio life to greater level.
This article will explore factors that may determine the wireless headphones price points.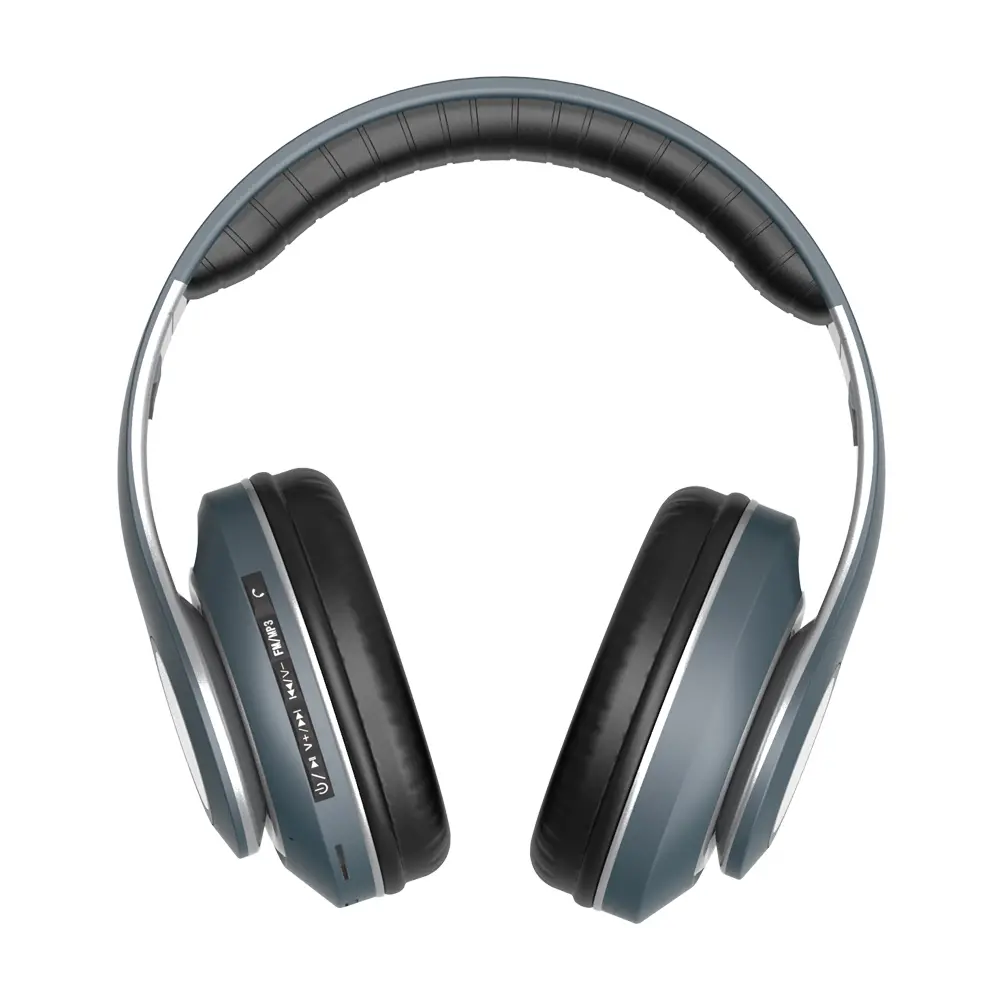 Type of Wireless Headphone
There are three major types of wireless headphones: in-ear, on-ear, and over-ear.
Also known as true wireless headphones, in-ear headphones are designed to fit inside the ear canal and are suitable for taking on the go. The speakers have ear gels covers and isolate outside noise, making them expensive. However, the battery life is shorter, though they come with a charging case.
On-ear headphones are designed to rest on top of the ears. Also known as supra-aural headphones, these headphones are more oversized, and most do not have the proper sound isolation. However, the noise isolation level can vary with the model as some have a back design to create a seal for sound isolation.
Over-ear headphones are big and relatively heavyweight and are designed to encapsulate ears. An advantage of these wireless headphones is that they offer maximum bass levels and excellent sound quality. They are also great for using for long hours. However, they may not ideal to use for workout because of their large size.
Sound Quality
Unlike popular belief, all headphones do not sound the same, which is no exception for wireless headphones. It is no surprise that the better the sound quality, the higher the wireless headphones price should be.
The sound quality of Bluetooth headphones varies depending on the audio codec. In most cases, most basic models use the SBC codec, which is used at lower bitrates. Hence, it does not have the highest quality, and the sound is flat.
Most Android devices support aptX, which uses compressed audio and offers CD-like performance. What's more, the latest Android devices support several Bluetooth audio codecs like Hi-Res aptX HD. The aptX technology compresses and decompresses audio during transmission, allowing you to get the most out of your audio.
If you own an Apple device, you may want to choose a wireless headphone that uses an AAC codec, which is high quality and a bit on the higher side. Unlike Android, Apple does not support aptX.
Wireless headphones can also use LDAC, which is exclusive to Sony. This codec has the highest quality connection and provides a wide range of audio qualities.
Private ToolingDesign
For most people, the design really matters when choosing a good pair of wireless headphones. Of course, the wireless headphones price< for sleek-looking models is higher than its counterparts. For manufacturing side, any headphones which have private tooling design, it s wireless headphones price must be higher than public design because of expensive investment in tooling of headphones.
This may also be true for headphones with a quality build and a compact and foldable design. If you are an avid traveler, getting something a lot more expensive and has a build quality will save you money in the long run.
Comfort
Similarly, the comfort and convenience of the headphones are essential factors that most people consider, and that may impact the wireless headphones price. This is especially important if you intend to use your wireless headphones regularly.
Buds that are too big may be painful to wear, while too small headphones can easily fall off. You want to shop for models that come with extra features that make them snug. Alternatively, you may want to opt for models that come with optional ear hooks replaceable ear tips in multiple sizes. Of course, these may be more expensive than their counterparts.
Battery
Considering the battery life is an important consideration when shopping for wireless headphones. This is because wireless headphones have no direct connections and must be charged to be used.
Basically, the larger the battery capacity, the longer the earphones will work on a single charge. Most in-ear wireless headphones provide about 5 to 8 hours of battery life when fully charged. On the other hand, wireless on-ear or over-ear headphones have about 8~25 hours or more battery life.
Multipoint Connectivity
Some Bluetooth headphones have multipoint connectivity, meaning that they can connect more than one device at a time or simultaneously. Professional headphones can allow you to automatically take a call when your phone rings and resume your previous activity. If you need this connectivity, you may need to pay more.
Additional Features
Most earphones are built with a few standout features to fit our lifestyles and help you stay connected, entertained, and relaxed. Of course, the more advanced features, the higher the wireless headphones price.
For instance, some wireless headphones are sweat-proof and water-resistant, which means they can resist sweat when you go to the gym. Waterproof earphones are also worth considering if you intend to take your earbuds in the shower.
Unlike wired headphones, wireless headphones, you cannot control things along the wire. Leading headphone brands come with mobile app controls that allow you to select different audio presets and playlists to suit your listening preference. Furthermore, they give easy access to virtual assistants like Alexa, Siri, and Google Assistant.
Nevertheless, there are affordable wireless headphone brands that are packed with multiple features. It would be best to determine the purpose of the headphones and the features that matters most to you.
Conclusion
These are some of the most important things you should consider before purchasing a wireless headphone. As noted above, you should high wireless headphones price if you want a wireless headphone with exceptional sound quality, outstanding design, noise cancellation, and advanced features. Anything below that may be just fine if you have a tight budget.
Are you looking for high-quality wireless headphones? In that case, check out Kimmar. They have a wide selection of pre-designed wireless bluetooth headphones and see their wireless headphones price. They could also help you with bulk or customize your orders. Get in touch with them by visiting their website or call 0086-19925218519