Custom Headset or OEM Headset would be a dream item for some parts of the audio enthusiast, their headsets must be very expensive which may cost hundreds of USD or thousands USD dollars, when their own name or unique slogan were printed on the headphones, it must be very cool thing when hang out and wearing with it, this is the very attractive for the individual market especially for the music enthusiast who are young and rich
How about Custom Headset for the high-end users?
For these who are rich enough with great enthusiasm like musician, composer, performer and other music enthusiast, these people count on very small number of populations, they can pay plenty of money to the service provider who can do their own name or slogan on the headsets, and in most of times, these kinds of headsets must be world-wide brand like Beats, Sennheiser, Sony, Bose, or its distributors around the world, who can helping to customize words and photos on headsets, some even do much premium real golden headsets housing for musician &composer if they pay enough money, this service aiming at high-end users' specially requirements on audio, but that' not regular Custom Headset and different with the common consumer group, in particular for the 2B clients
What we can do for 2B Clients when doing Custom Headset?
Before we are talking about what we can do on Custom Headset, it's very important to know what kind of services and requirements the 2B clients will have, here are few types they would be
Promote their own brand and raise the popularity
highlight their strengthsof headsets so that they can occupy a larger market and beat the competitors
Making the headsets more unique and attractiveso that they can sells more than public design of headphones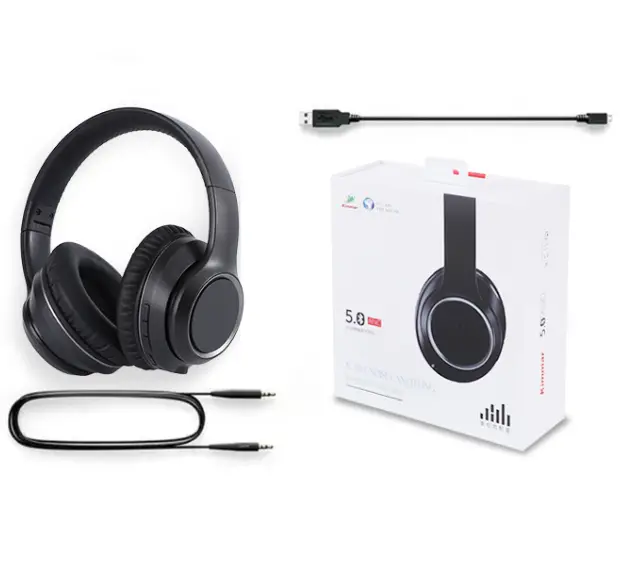 How Kimmar can meet the 2B Clients requirements who producing the Custom Headset?
We Kimmar, as the factory who produce the Headphones around 20 years in China, we have lots of methods and sources to comply with our 2B clients request on Custom Headset. We'd like to share with you our experiences
We can silk printing clients logo on the large places of headphones including but not limited the headband of headsets or the Ear Cushion, some customers even asking to do their logo on the cord of headphones and we also can do the thermo printing & water transfer printingtheir pattern of on the any places of headsets which are including the sponge and headband, housing and even small earbuds shell. The end users can see their logo or pattern printed on the headsets so that it will leave them more immersive and intuitive impression, the end users may recognize it anytime and anywhere when they see it
Some of our 2B clients may stressthe functions and features of their products so that they can defeat their competitors and take down the market share, for example, if their potential users loves more to the better sound quality headsets, we can choose better sound quality of speakers and built-it in the headsets, however, that's not enough, if we want to have better sound for our headphones, the speakers are important, but the acoustic cavity inside of the headsets are vital too, and our acoustic engineer can help our 2B clients to upgrading the audio quality with our technologies and special acoustic equipments, these kinds of acoustic equipments are very expensive but we can help our clients to update it at extremely low price. Some of clients may choose more comfortable ear cushion to wearing it without any oppression, how we can do it? We can use PU leather and protein cotton sponge side this ear cushion of the headset to meet with client requirements on it
In most times, publicdesigns of headsets and ugly packages always banish potential consumers, our professional design team can help you to solve both issues and making your packages and design of headsets much more attractive for users