Wired earbuds for iPhone have too many models of designs for options on the markets, from the big brands Anker, Symphonized, and iPhone itself, all giants are trying their best to occupy the market share as possible as they can, from the Financial Statements of Apple Inc, we can see that the Earbuds is the most profitable category for Apple company, even though, the Wireless Earbuds are the main products in the Earphone and Headphones industry, however, there are lots of clients still stick with the wired earbuds for iPhone.
What are the wired earbuds for iPhones?
The wired earbuds for iPhone are also called the earbuds with lighting Connector which is used on Apple products like the iPhone series, iPad, MAC, etc., these kinds of the audio connector are designed with 16 pins of contacts at the top of the lighting connector and both sides of connectors are looks same, so when the users can insert or pull this connector directly without pay attention to which side should be forwarded, it's more convenient than the traditional Plug like a USB port. Like the other Earphones and headphones factories, Apple Inc choose the 3.5 mm Headphone plug as their audio connector for many years until ten years ago that's means 2012, at this year, Apple released its official and unique audio connector called Lighting Connector, latterly, a very large of the Apple products designed with the lighting connector.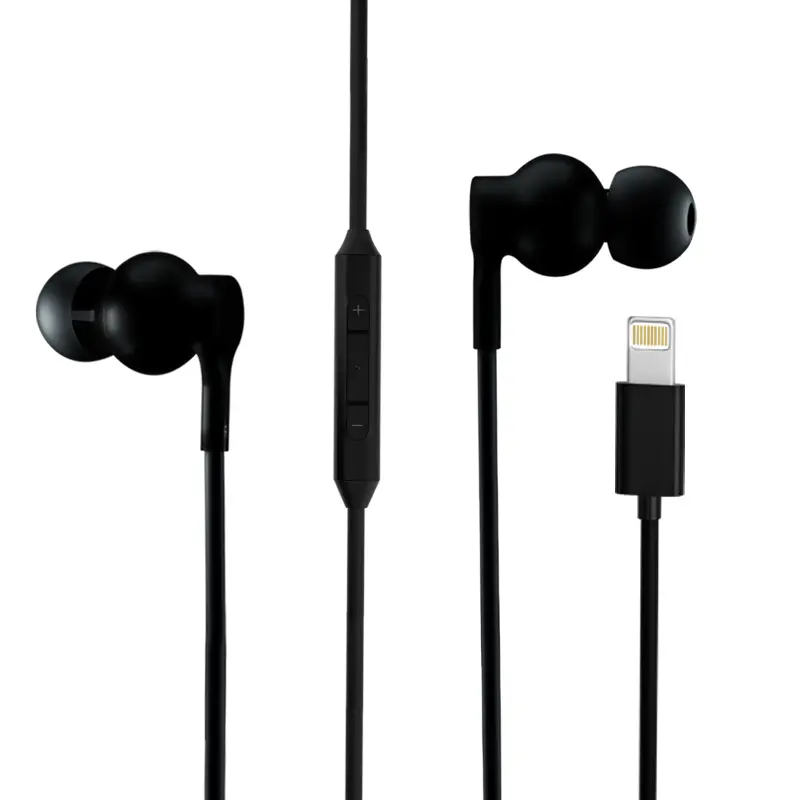 Why do people still love wired earbuds for iPhones rather than Wireless?
With the developments in technologies, wireless earbuds are becoming the means leading type of earbuds to wired earbuds. We can easily see that he was wireless earbuds are easier to connect with smartphones because, after one time of connection via Bluetooth, the Wireless Earbuds can automatically connect with their smartphone every time when the Bluetooth is turned on, what's more, people can far away from tangle and trouble of cord of Wired Earbuds but using it more freely and conveniently.
Even though all we know about the benefits of Wireless Earbuds, however, there are very large groups of users who still love wired earbuds for iPhones because of these advantages. The wired earbuds are not needed the battery to use when it connects to smartphones, so no need to charge for it and no need to worry about the power off at all, the wired type of earphones can be used on different any device, not only on smartphones but also on PC, laptops, MP3, MP4, etc. here is another key point is that in most times, the wired earphones are much less costly than wireless earbuds because there are no battery, no PCBA board and no Bluetooth chipsets built-in it, with these benefits, that's why people still love wired earbuds for iPhone rather than Wireless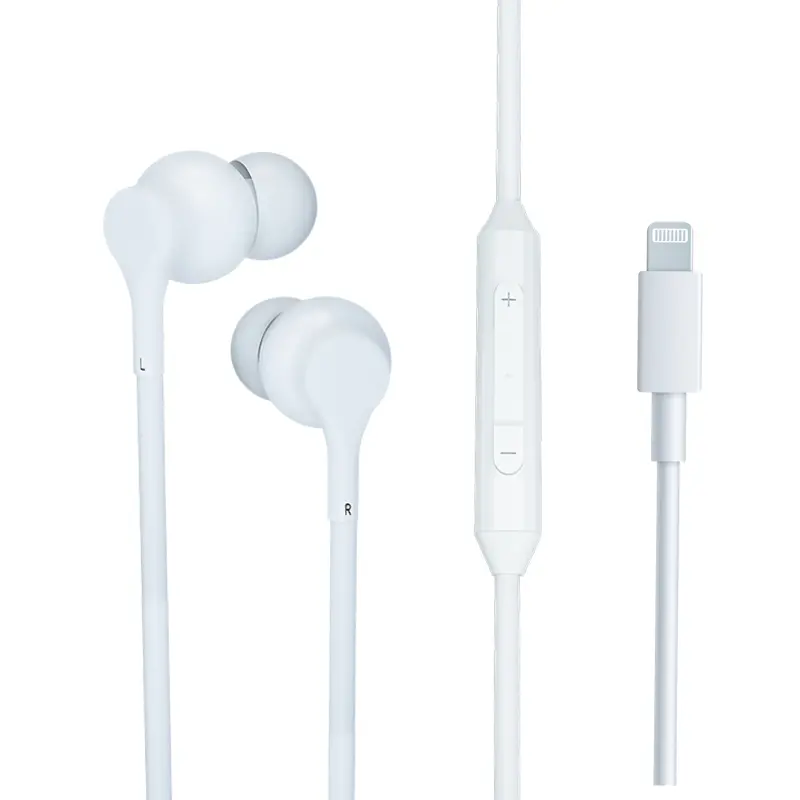 The highlights of wired earbuds for iPhone released by Kimmar
Our factory Kimmar is the professional supplier who make the Earphones & headphones for around 20 years from China. We released our own Wired Earbuds for iPhone recently, and there are the highlights of our items
Our Lighting Connector on our Wired Earbuds for iPhone has the same function as the Original Lighting Earbuds of iPhone. Some vendors produce it with extremely low cost, but the users can turn on the Bluetooth and connect with the Bluetooth when they inset the low-end lighting earbuds into the iPhone, without turning it on, their lighting earbuds can NOT be used. For our lighting wired earbuds for iPhone, you just need to insert and pull just like the original lighting earbuds
Controlling the cost and Making it Great-value for money items. As the Earphone's factory for around 20 years in China, we have very good and reliable supplies chains who always offer us at a bottom price with reliable quality, and what's more, we stick with the long-term business relationship but leaves more profit margins for our clients
Matt finish on the surface of Earbuds, when the users touch and use it, you will find that it's much more comfortable
Microphone and volume control are designed in the line of cord, you can adjust volume and press the button to meet your request when you use these wired earbuds for iPhone