We Kimmar, as the factory who produce Earphones and Headphones around 20 years in China, we are very professional in the production of Earphones and Headphones Industry, from control quality of raw materials to the process of manufacturing and assembling, quality system and packaging for Earphones to final steps warehouse and shipment to overseas market, we have our professional and unique understanding about the Earphones and Headphones.
Before we start to do mass production, all the parts of earphones have to be ready, so what kind of accessories will be included in a finished earphone? Actually, the kinds of components in earphones are various based on different earphones, let's take the Wired Earphones with Microphone for example, there are 3.5mm Audio Plug, Earphone cables, Earphone shell, Silicone Case and Speakers, Microphone, etc are included, more than 30 parts of earphones have to be prepared before production and there are more than 80 kinds of process have to be used before it fulfilled production. If we produce the Bluetooth Earphones or TWS Earbuds, there are batteries and PCBa Board must be prepared
If there is one unqualified parts used in the earphone, it will be works at all, so we have to do the inspection before mass production very carefully, any one of the defects for the earphones is acceptable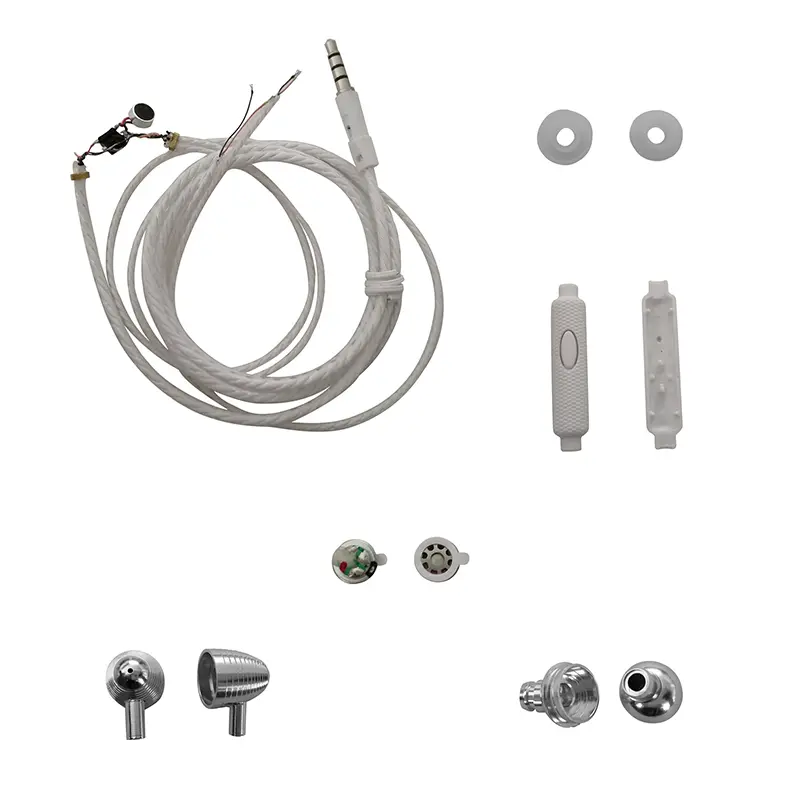 What kind of service Kimmar can do when supply the Parts of earphones?
Supply the Parts of earphones with reliable price and durable quality is not a tough job for us, we'd to leave more profit margin for our clients in order to built longer and friendly business relationship with our customers around the world. However, this is not enough, for some of the factories from India and Southeast Asia countries, they don't have enough experiences or they just build their own factory in their country who have no technical support at all, for these kinds of factory who buy the Parts of earphones from our factory Kimmar, we will teach them how to assembling the earphones in all details, sending you the instructions of photos and video and words to explains all the technical problem very carefully, from the processes to each components to the production steps which can save the time and cost, we will also let you know the other production accessories and tooling which will be used in the mass production of Earphones and headphones. All of these technical supports will be provided for free if you buy the Parts of earphones in large quantity from our factory.
But this is not the end, if any new client who also need us to supply other service and physical equipment including the Production Line of Earphones, the production machines for headphones, testing and inspections machines for earphones & headphones, surely we can share with our professional comments and sources on different machines and recommending you more suitable machines and equipments with much more cost than you buy from the market directly.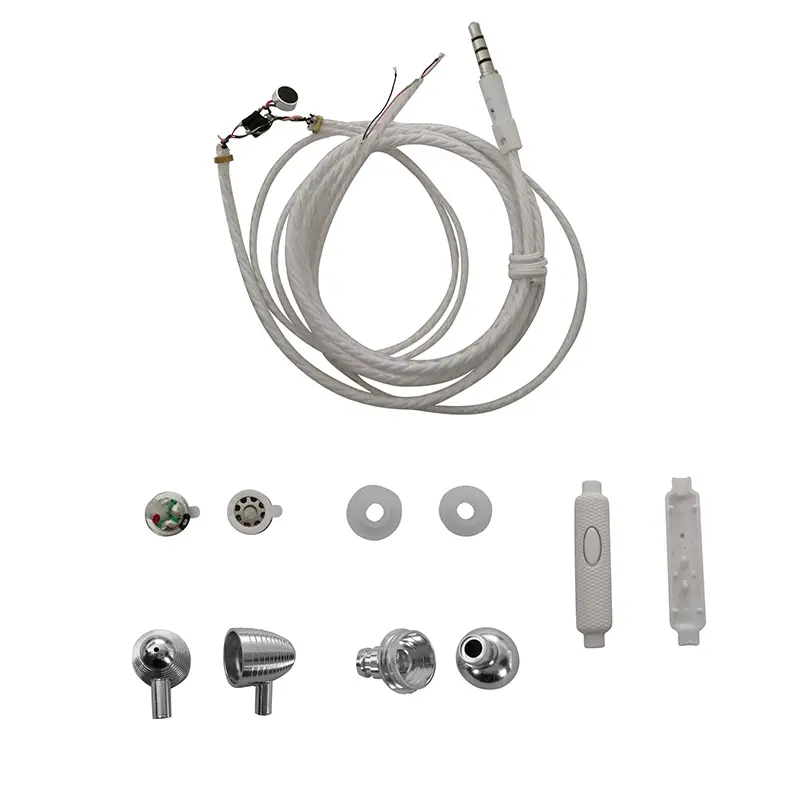 At the end, when you cooperate with us on Parts of earphones, we are not a simple vendor who supply you the Earphone Accessories in SKD but we are your long term & reliable business partners who provide your professional service and knowledge, helping you grow up as quickly as possible